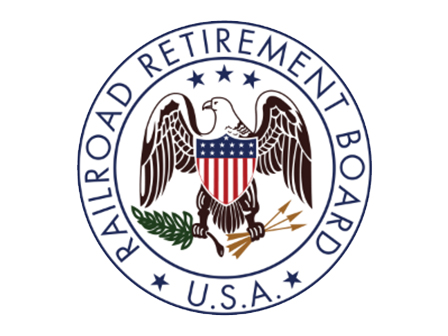 INFORMATION AND RESOURCES ON RRB (RAILROAD RETIREMENT BOARD) ANNUITIES, UNEMPLOYMENT BENEFITS, AND SICKNESS BENEFITS
This page contains resources to assist our members in understanding the benefits they are eligible to receive through the Railroad Retirement Board (RRB), including retirement or disability annuities, unemployment benefits, and sickness benefits.
---
UPDATE! RAILROAD RETIREMENT BENEFITS TO SEE SIGNIFICANT RISE IN 2023!
---
RAILROAD RETIREMENT BOARD WEBSITE (EXTERNAL LINK)
The RRB website is an important resource for our members and their families. Much of the information we have available on this site comes from the RRB website, and it is the most up-to-date resource in navigating your benefits, claims, or other issues you have with RRB.
---
RRB BOOKLETS
These informational booklets and other resources give you information on how RRB administers its RUIA Unemployment and Sickness benefit programs, as well as its annuities.
IB-2 Railroad Retirement and Survivor Benefits
UB-9 Railroad Unemployment and Sickness Benefits
UB-10 Unemployment Benefits for Railroad Employees
UB-10S Beneficios por desempleo para empleados ferroviarios
UB-11 Sickness Benefits for Railroad Employees
UB-11S Beneficios por enfermedad Para empleados ferroviarios
RB-1D Employee Disability Benefits
---
RRB FORMS
These forms are used to file for initial claims for unemployment or sickness benefits.
UI-1 Application for Unemployment Benefits
SI-1AB Application for Sickness Benefits
G-93 Statement of Claimant of Other Person
(Used when the covered employee is incapacitated and cannot file on their own behalf.)
SF 1199A Treasury Direct Deposit Sign-up Form
HA-1 Claimant Appeal Under RRA or RUIA
(Used to appeal decisions made on claims submitted to RRB for benefits.)
Forms used for Months of Service (Reports and Disputes)
(This is a sample of Form BA-6 so you will know what they look like when they arrive annually)
G-70 Protest of Record Record of Service Months and Compensation
(Used to dispute errors found on Form BA-6)
---
RRB Q&As
RRB regularly publishes "Q&As" on a variety of topics concerning benefit eligibility, payments, record-keeping and administrative issues, or other topics that affect your RRB benefits.
Comparison of Benefits Under Railroad Retirement and Social Security
RRB Spouse and Widow(er)s' Annuities and Public Service Pensions
Private Rail Pensions May Reduce Supplemental Annuities
Unemployment and Sickness Benefits for Railroad Employees
Railroad Retirement Spouse Benefits
Reporting Events That Can Affect Railroad Retirement Benefits
Railroad Retirement Annuitants May Need to Increase Tax Withholding at Age 62
RRB Reports Performance Under Customer Service Plan (2021)
Longevity of Railroad Retirement Beneficiaries
Railroad Retirement Age Reductions
Buyouts and Railroad Retirement Benefits
Page Last Updated: Aug 14, 2023 (07:32:53)