Collective Bargaining Process under the Railway Labor Act (RLA)
Note: For updates to the current bargaining cycle, go to https://www.bmwedburlington.org/2020Bargaining
The Railway Labor Act provides for the process we must use when it comes to negotiating a contract with the railroads. The chart below shows the various steps that must be taken, in order, before a new Agreement is reached. There are various ways we can reach the end of a bargaining process, whether through voluntary agreement or involuntary resolution.
A few key items to note:
NMB - National Mediation Board. An independent agency of the US Government that coordinates labor-management relations with the US railroad and airline industries.
PEB - Presidential Emergency Board. The President may create an emergency board to investigate and report on a dispute over the terms of a collective bargaining agreement. Under the Railway Labor Act, the President may exercise his discretion to create an emergency board when the labor dispute threatens "substantially to interrupt interstate commerce to a degree such as to deprive any section of the country of essential transportation service." When a PEB is established, neither party can exercise "Self Help." After the PEB makes its recommendations, the parties can accept them, the parties can negotiate their own settlement, or Congress can take action to resolve the dispute.
Self Help - The RLA was designed to prevent interruptions to rail commerce and keep either party from practicing "Self Help," which can include strikes, lockouts, or similar actions.
Carrier - Another name for a railroad in RLA language.
Organization - Another name for a union in RLA language.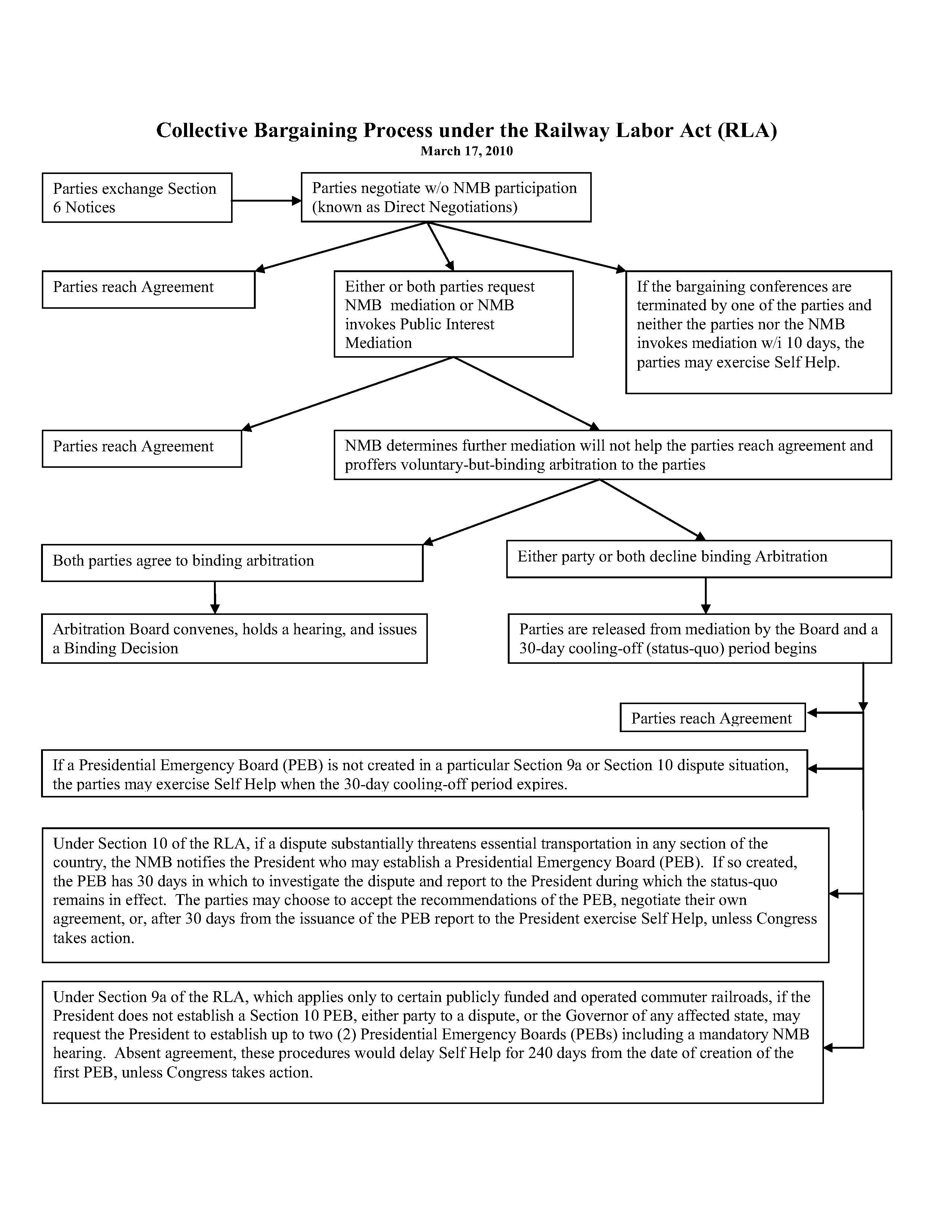 Download:

RLA-Collective-Bargaining-Chart.pdf