Record your work to support claims!
As we handle claims throughout the on-property and NRAB process, your accurate and detailed statements and evidence are VITAL to success. We often need to collect information both at the start of a claim and later on in the appeals process, and your detailed records of a project or work issue are important to help us make your case.
Attached here is a "Work Journal" which we encourage you to use when you are working. By recording information about the place, time, and nature of your work, you can quickly and effectively put together the kind of accurate and detailed Witness Statements that we use to support your claim through the appeals process. You can also submit a Work Journal directly in support of a claim or grievance. With a good Work Journal, we can:
support our claims against contractors on site when railroad officials provide contradicting information.
establish clearly what occurred in a situation where seniority or assignments were disregarded.
defend special protective benefits like New York Dock protections in the event of a merger.
provide further details to a neutral Arbitrator to back up our cases at the NRAB, helping them see the full picture.
We can't do this without YOUR support! If you have questions or concerns, please let your Vice General Chairman or General Chairwoman know, but we thank you for doing your part to fight for successful claims and grievances.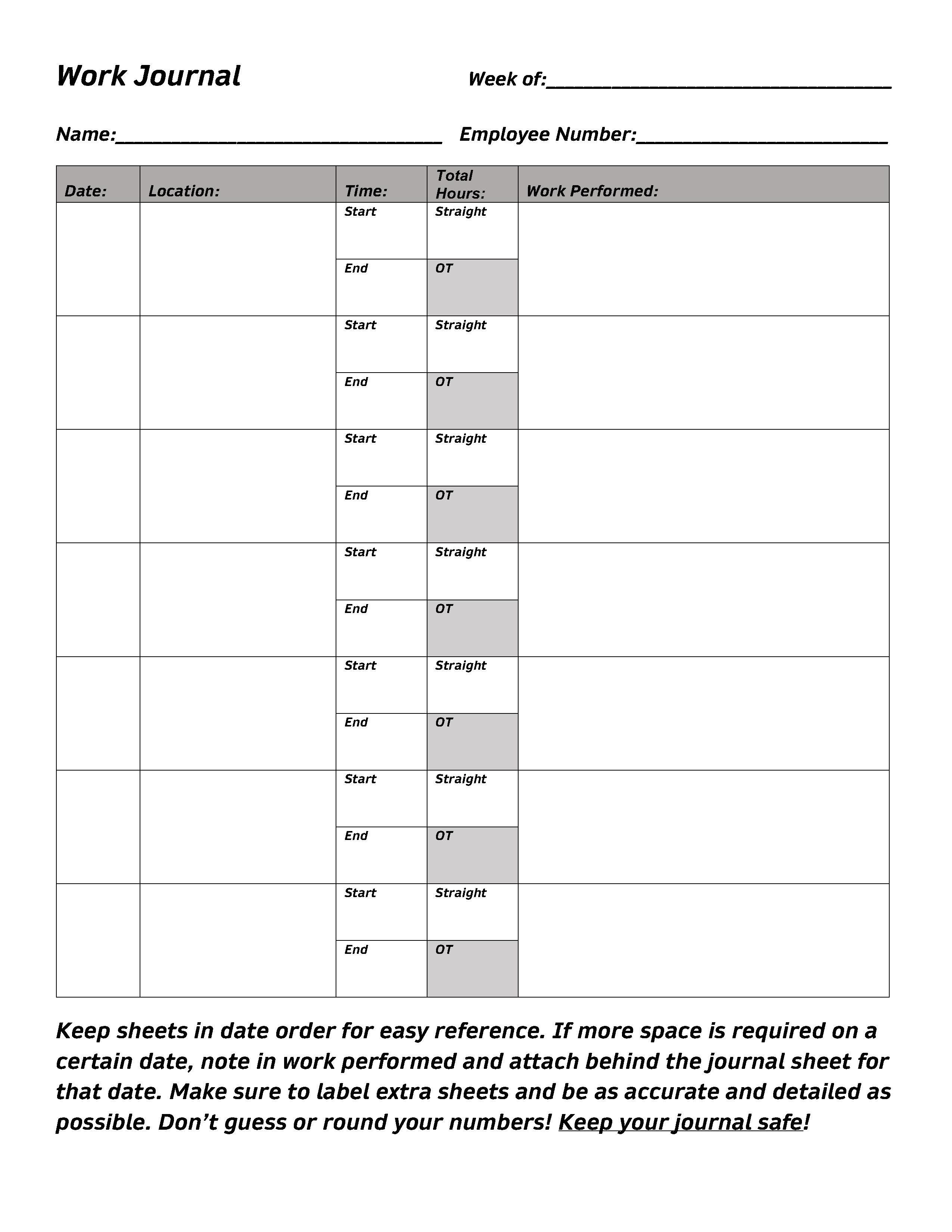 Download:

Work Journal.pdf