Brothers and Sisters,
I am sorry to inform you that Brother Glen Russell "Rusty" McCoy, retired member of Burlington System Division Lodge 2852, passed away on Thursday, May 20, 2021.
As we learn more concerning memorial arrangements for Brother Rusty, we will share them as appropriate.
Please keep Brother Rusty's family in your thoughts and prayers during this difficult time.
Sincerely,
Staci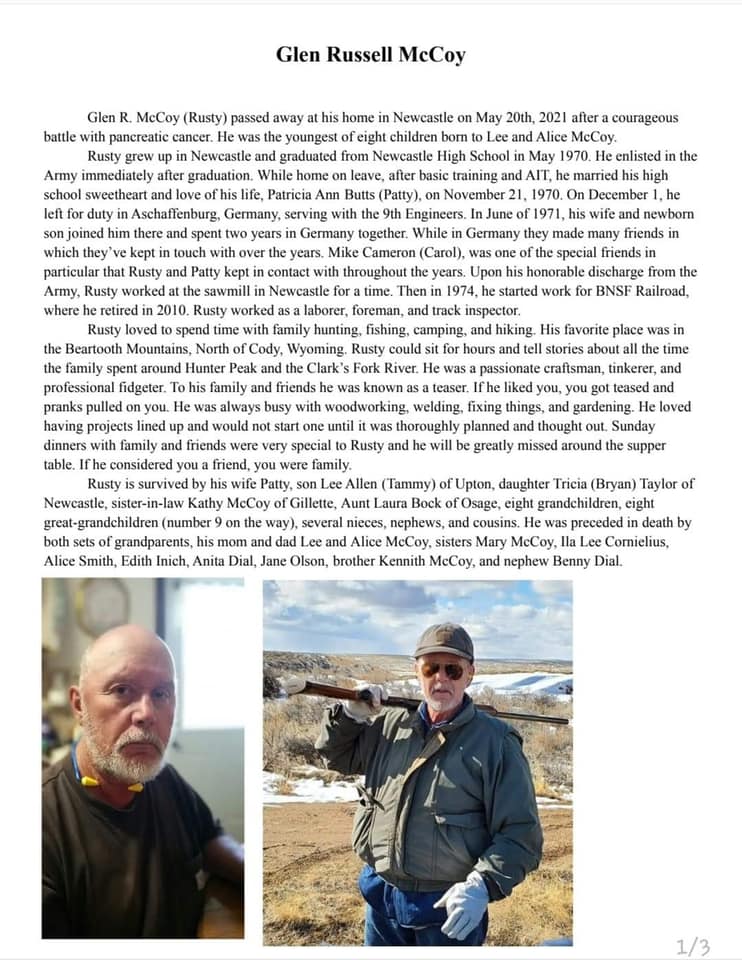 Download:

Rusty McCoy Obit..jpg