Zoom Meeting Monday, September 19th!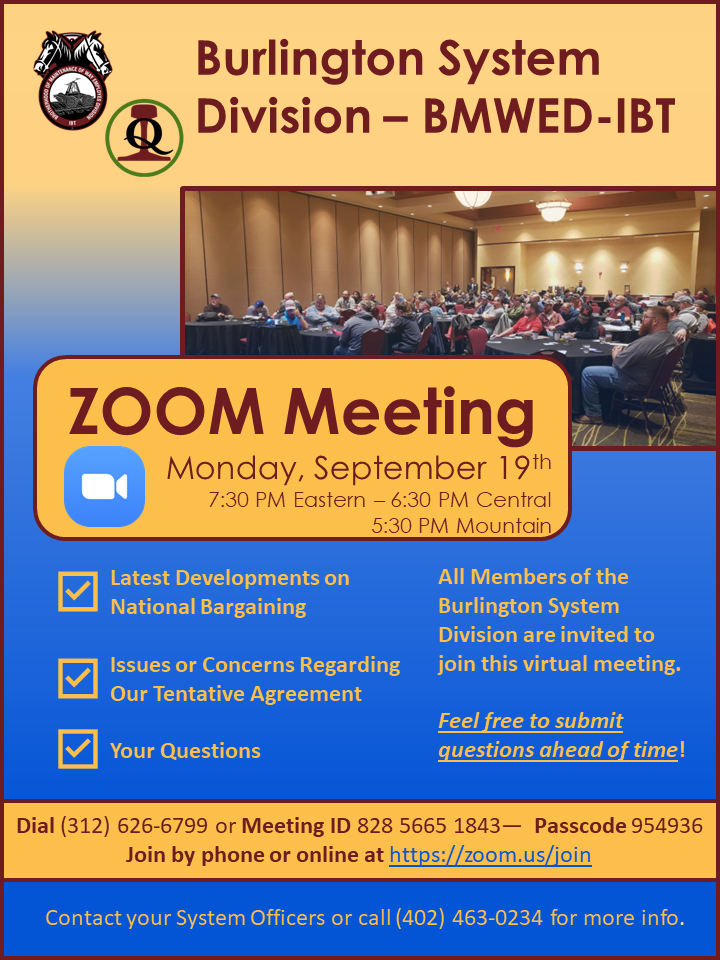 ZOOM Meeting for members of Burlington System Division on Monday, September 19th, 6:30 Central Time!
The Burlington System Division will hold a ZOOM Town Hall for our members to discuss the latest developments in National Bargaining. Issues discussed will include:
> Bargaining Developments.
> How the current tentative agreement (TA) affects our members (BNSF, CP, LS&I, NICTD, IAIS, & IR).
> Your Questions and Concerns!
Members who are interested in taking part can join over the phone or by signing into the meeting through Zoom's online portal.
Dial-In: (312) 626-6799
Join online at: https://zoom.us/join
MEETING ID: 828 5665 1843
PASSCODE: 954936
If you have questions you'd like to submit ahead of time, please contact your System officer or the System office at (402) 463-0234.
We look forward to joining you for our virtual Town Hall!